FlashGrid Storage Fabric
Software-defined storage for Oracle RAC clusters. Forget storage arrays.
FlashGrid Storage Fabric software enables high-speed shared storage for Oracle clusters in a variety of infrastructure environments including bare-metal servers, private and public clouds, virtual machines, or extended distance clusters.
Case studies

Conversational and Cognitive AI Leader Chooses FlashGrid for Database High Availability in Azure Cloud
"FlashGrid provides us all elements needed for running our mission-critical Oracle databases in Azure: storage and networking software, deployment automation, and 24×7 support"
Jay Wilder
Sr. Director of Software Engineering
See case study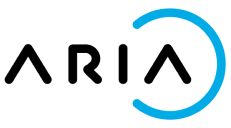 Billing Platform Provider Moves Database Clusters to AWS, Maintains High Availability SLA
"With FlashGrid and AWS we can now deploy a new application within two weeks instead of six months, without compromising our availability SLA."
David Urban
VP Operations
See case study

Digital Education SaaS Innovator Uses FlashGrid to Attain Database High Availability on AWS
"FlashGrid delivers database high availability that we need for running our service in AWS with no interruptions."
Nataraj Chindam
Senior Database Administrator
See case study

U.S. Department of Veteran Affairs migrates applications to a private cloud, selects FlashGrid Storage Fabric to enable shared storage for Oracle RAC.
A major applications and solutions provider approached FlashGrid Inc when they had to migrate an application they were hosting for the U.S. Department of Veteran Affairs from a traditional data center to a private cloud. The application was using Oracle RAC for its backend database. The private cloud was based on VMware Director and provided advanced VM and networking capabilities. However, the cloud lacked the shared storage capability required for running Oracle RAC. The FlashGrid Storage Fabric software was used to create highly available shared storage seamlessly integrated with Oracle Automatic Storage Management (ASM). FlashGrid Storage Fabric enabled migration to the private cloud without sacrificing the database high availability provided by Oracle RAC.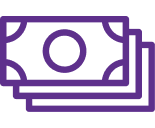 Global Credit Ratings Provider Moves Databases from Exadata to AWS, Selects FlashGrid as the New Platform
"We had to migrate dozens of mission critical Oracle RAC databases from Exadata to AWS with FlashGrid, and were able to do it without sacrificing performance or availability."
Rama Kolli
Sr. Director – Database Management
See case study

FlashGrid Increases Database Performance by 11x for Everyday Health Plan Provider
"With our new virtualized RAC running on FlashGrid architecture we do a 125GB full table scan in 6 seconds. That is an 11x improvement over our previous setup"
Sam Shiel
Oracle DBA
See case study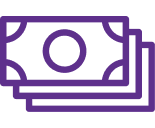 World's top-10 bank achieves reliable operation of Oracle RAC with FlashGrid Storage Fabric
Corporate and Institutional Banking division of a global bank had challenges with their existing EMC storage system running extended-distance Oracle RAC clusters. Performance was insufficient and reliability problems were resulting in downtime, which undermined the entire purpose of Oracle RAC clustering. The bank turned to FlashGrid Storage Fabric software in combination with standard SSDs installed in the database servers. After one year of testing with a non-critical workload, the bank switched critical workloads to the new Oracle RAC clusters powered by FlashGrid Storage Fabric software.