FlashGrid
for Oracle DB on AWS
Engineered Cloud System for running Oracle databases on AWS EC2. Easy and repeatable deployment with full control, higher performance, better uptime, and 24/7 support.
Launch
Keep full control of your database server stack
Keep full control of the database software, the OS, and the data
All database features including RAT, Multitenant, Flashback, Database Vault, Pure Unified Audit
Use standard Oracle tools: RMAN, Data Guard, GoldenGate, OEM
EC2 instances deployed in customer's AWS account
Security hardening and 3rd-party tools allowed
Save time. Just 30 minutes to launch your Oracle server on EC2
FlashGrid Launcher lets you create an Oracle database server in your AWS account with just a few mouse clicks. Save time on configuring the storage, OS, and Grid Infrastructure software. The deployment process is fully automated and repeatable using Infrastructure-as-Code approach.
Reduce risks
Avoid costly mistakes during EC2, storage, OS, and ASM configuration. FlashGrid is engineered for reliability. We do extensive testing of the entire database server stack for you.
Need to reconfigure the server 3 years later? Our 24/7 support will be happy to help.
Maximize database performance
Do not let the storage throughput and EC2 instance sizes limit performance of your Oracle databases. With FlashGrid you can have up to 10 GB/s of storage throughput and millions of IOPS. You can even use the largest bare-metal instances with 224 CPU cores and up to 24 TB of memory.
Migrating from Exadata? FlashGrid is the answer!
24/7 Support
FlashGrid support team has deep Oracle and AWS expertise and is ready to help you with the entire infrastructure stack including:
Oracle Grid Infrastructure / ASM
EC2 instances, VPC networking, EBS or local SSD storage
Linux kernel/networking/storage components
Performance optimization and troubleshooting
Simple billing through AWS
FlashGrid uses EC2 instance images listed in AWS Marketplace. The marketplace software fees are charged by the hour and include FlashGrid software license subscription and 24/7 support. For your convenience AWS does billing and payment processing.
Pricing information: RHEL based, Oracle Linux based.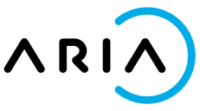 "With FlashGrid and AWS we can now deploy a new application within two weeks instead of six months, without compromising our availability SLA."
David Urban, VP Operations, Aria Systems