FlashGrid Cluster
for Oracle DB on AWS
3X higher storage throughput than EBS storage alone
Increase database uptime with failover HA clustering
Infrastructure-as-Code deployment with a few mouse clicks
24/7 support for entire infrastructure stack
Launch
3X Storage Throughput
Do not let storage throughput limit performance of your Oracle databases. Compared to a single EC2 instance, FlashGrid Cluster enables up to 3X storage throughput by using Local SSD disks mirrored with EBS volumes.

Failover HA clustering
Increase database uptime with failover HA clustering.
Switch-over to the second DB server for planned maintenance.
Automatic failover to the second DB server in case of an unexpected failure of the primary DB server.
Zero RPO achieved by having shared storage between the two database servers.
Engineered Cloud System
FlashGrid Cluster includes both the database and the storage servers. It is delivered as a CloudFormation template. All components of the stack are selected and tested for performance, reliability, and compatibility. But you still have full control of the EC2 instances, OS, and the database software. You can customize OS settings or install third-party software.
24/7 Support
FlashGrid support team has deep Oracle and AWS expertise and is ready to help you with the entire infrastructure stack including:
Oracle Grid Infrastructure / ASM
EC2 instances, VPC networking, Local SSD and EBS storage
Linux kernel/networking/storage components
Performance optimization and troubleshooting
Specifications
Oracle Database versions: 19c, 18c, 12.2.0.1, 12.1.0.2, 11.2.0.4
OS: Oracle Linux 7/8, RHEL 7/8
Database server: i3en.metal (96 vCPU / 48 cores, 768 GB memory)
Storage server: c6i.metal / c5.18xlarge
Usable capacity: up to 60 TB Local SSD + 192 TB EBS
Storage mirroring: Two mirrors on Local SSDs + one mirror on EBS volumes (ASM High Redundancy)
1,250,000 IOPS for read traffic
22,000 MBPS from Local SSD + 2,500 MBPS from EBS
Available in all AWS commercial regions and AWS GovCloud regions
Just 90 minutes to deploy
FlashGrid Launcher lets you deploy the database servers and storage in your AWS account with just a few mouse clicks. Save time on configuring the storage, OS, and Grid Infrastructure software. The deployment process is fully automated and repeatable.
Simple billing through AWS
FlashGrid Cluster uses EC2 instance images listed in AWS Marketplace. The marketplace software fees are charged by the hour and include FlashGrid software license subscription and 24×7 support. For your convenience AWS does billing and payment processing.
Apply for up to 1 month of free trial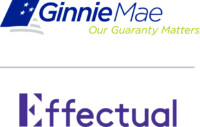 "With Effectual and FlashGrid, Ginnie Mae was able to migrate our applications and Oracle RAC databases to AWS with no change in the application code. We are now running modernized infrastructure that meets our uptime SLAs and helps us achieve Ginnie Mae's mission."
Jeremy Yates, Deputy Technology Architect, Ginnie Mae, Ginnie Mae