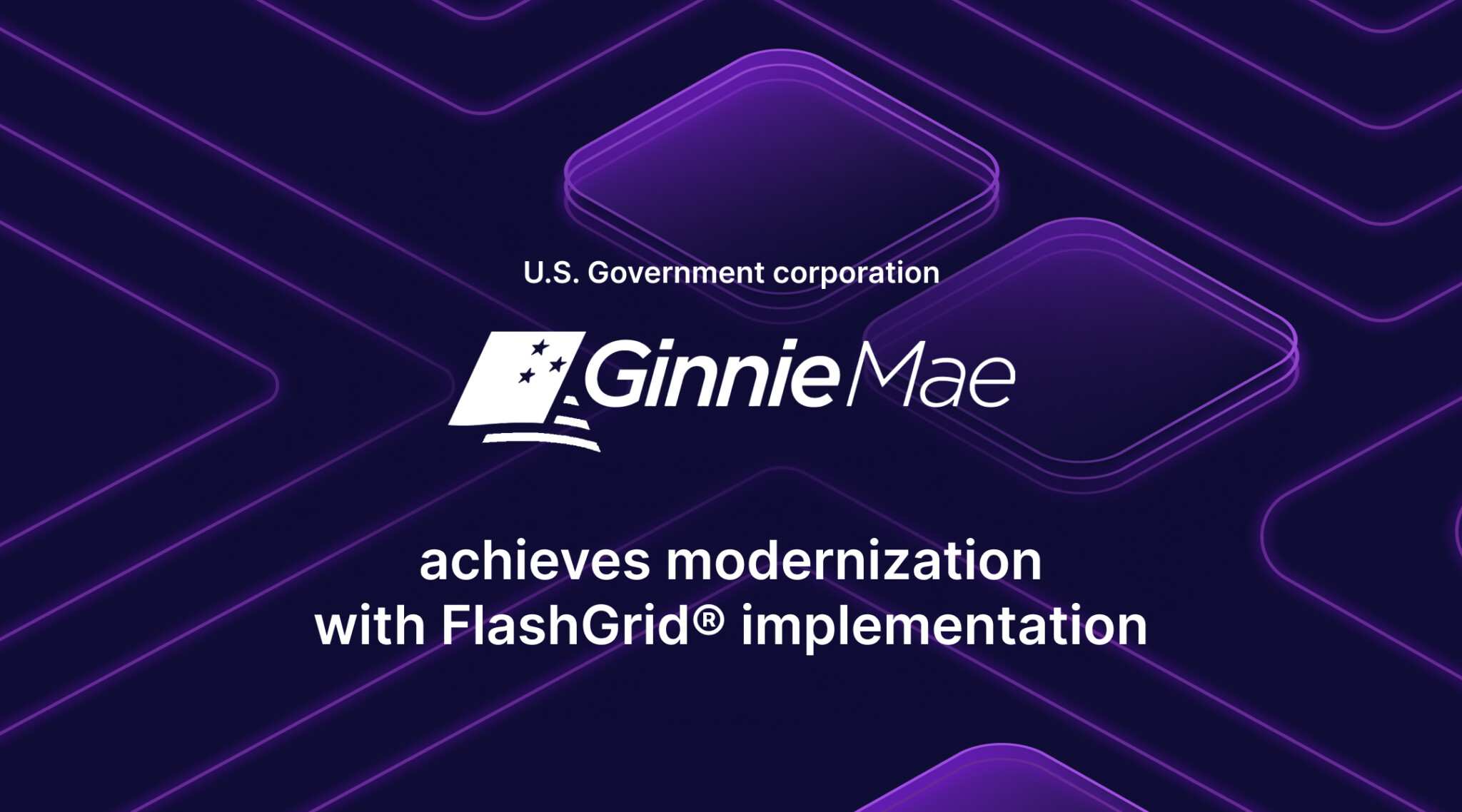 Ginnie Mae is a wholly owned U.S. Government corporation within HUD (Housing and Urban Development) and remains the primary financing mechanism for all government-insured or government-guaranteed mortgage loans.
Looking to take significant steps to modernize, Ginnie Mae sought the expertise and help of Effectual, an Amazon Web Services (AWS) Premier Consulting Partner, to guide them along their modernization journey.
FlashGrid Cluster is a critical element of Ginnie Mae's journey to modernization. By providing Oracle database high availability on Amazon EC2, FlashGrid and Effectual help Ginnie Mae's IT team meet their goal of delivering the best, most secure technology to the Ginnie Mae business to meet their mission and customers' needs every day.
"With Effectual and FlashGrid, Ginnie Mae was able to migrate our applications and Oracle RAC databases to AWS with no change in the application code. We are now running modernized infrastructure that meets our uptime SLAs and helps us achieve Ginnie Mae's mission."
Jeremy Yates, Deputy Technology Architect, Ginnie Mae
Read more about the challenges and complexities of this deployment in the Ginnie Mae Case Study.
Read the case study