FlashGrid and Dbvisit have recently announced a partnership and mutually certified their solutions for Oracle RAC. FlashGrid already supports Oracle Data Guard and Oracle GoldenGate for replicating FlashGrid-enabled Oracle Real Application Clusters across public clouds or data centers. The new partnership strengthens this portfolio with an attractive solution for Oracle Standard Edition users who require both high availability and disaster recovery for their databases.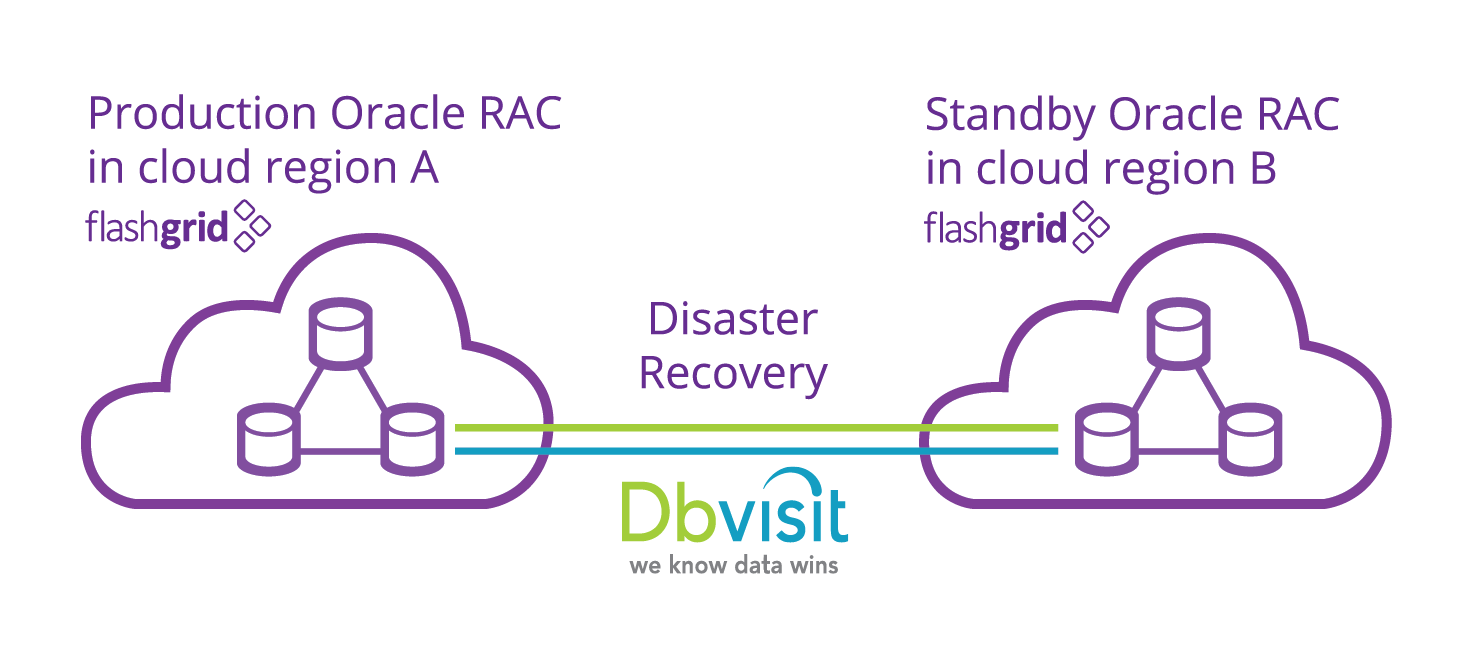 Combining FlashGrid technology for running Oracle RAC on cloud or data center infrastructure with Dbvisit's database replication unlocks a multitude of possible architectures:
An all-cloud setup where a RAC cluster in one cloud region is replicated to a standby cluster in a different cloud region. This approach ensures maximum availability by adding geo-redundancy to FlashGrid's data center redundancy where cluster nodes are placed in different availability zones.
A variation of the previous configuration, where the standby database is not clustered. It is possible to use FlashGrid for running a RAC cluster in the cloud and replicate it to a single instance database. This is a great option for cost-conscious Oracle SE users.
A datacenter-to-cloud setup, where an on-premises cluster is replicated to a standby cluster in the cloud. This is an excellent option for customers who want to implement a DR strategy without investing in an additional data center.
As an extreme example, it is possible to run one RAC cluster in AWS and another in Azure with replication, creating a setup that is resilient to failures of an entire cloud platform.