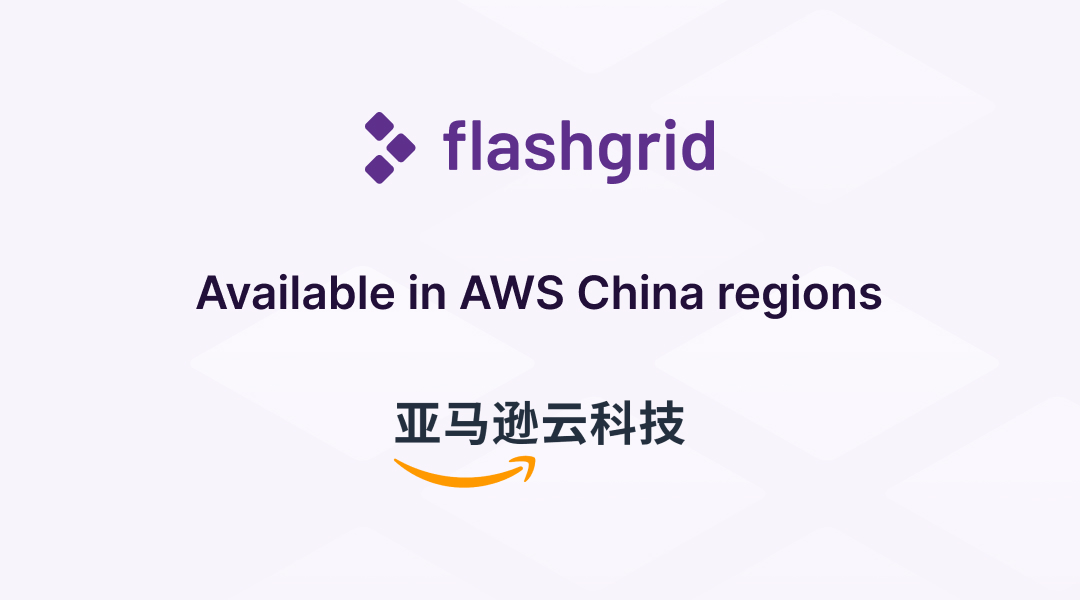 FlashGrid is pleased to announce that its flagship product, FlashGrid Cluster, can now be deployed in AWS China regions. We are enabling organizations working in China, who may be required to keep their data within Chinese borders, to run highly available Oracle databases on AWS China, including Oracle RAC and failover clusters.
Two regions, Ningxia and Beijing, allow connecting two database clusters for Disaster Recovery replication. Within each region, a FlashGrid Cluster spanning three availability zones provides maximum fault tolerance with seamless protection against the failure of an entire data center. See our white paper for technical details.
"Making highly available database infrastructure accessible to organizations around the globe is a big part of FlashGrid's mission. Expanding to AWS China is an important milestone for us and for our customers and partners."

Art Danielov, CEO FlashGrid Inc.
FlashGrid Cluster provides high availability to Oracle databases in AWS and enables the infrastructure capabilities required to run Oracle RAC in AWS. If you have any questions or would like more information, please do not hesitate to contact us at info@flashgrid.io.