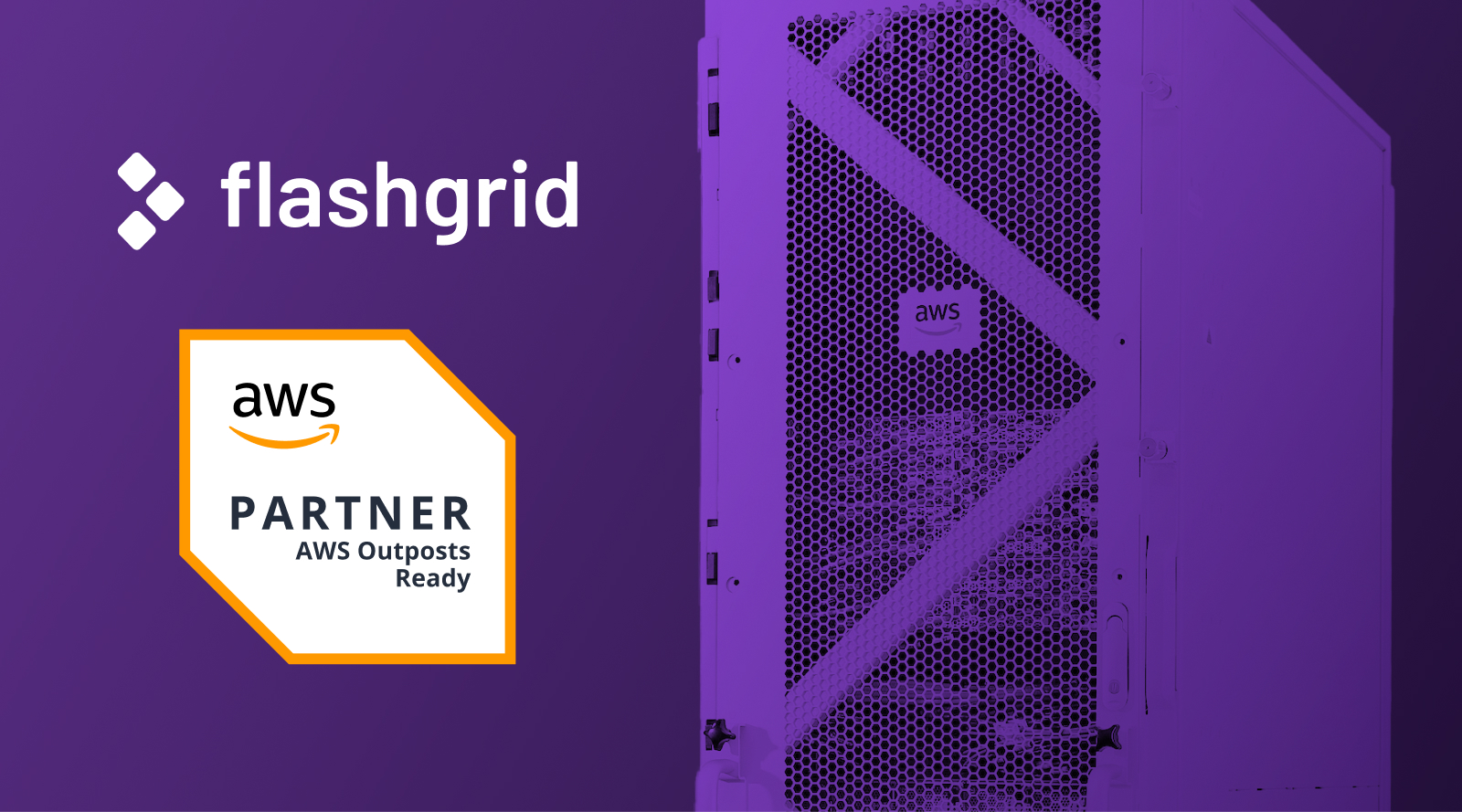 Today, FlashGrid is classed as AWS Outposts Ready under the AWS Service Ready Program. FlashGrid Cluster for Oracle RAC on AWS has been tested and validated by AWS Partner Solution Architects for its sound architecture and adherence to AWS best practices.
AWS created the Outposts Ready Program to highlight to customers which products have been successfully used and tested with AWS Outposts. The guarantee of a safe integration allows organizations to accelerate the procurement process and reduce time to deployment.
AWS Outposts is a fully managed service that provides AWS infrastructure, AWS services, APIs, and tools to virtually any datacenter, co-location space, or on-premises facility for a consistent hybrid experience.
"The fact that FlashGrid Cluster for Oracle RAC has been verified by AWS for compatibility with Outposts has opened the doors for major users in the banking, automotive, government, and other sectors where security and data governance requires running native AWS services on premises."

Art Danielov – CEO, FlashGrid
AWS Outposts Ready products are generally available and supported for AWS customers too, with clear deployment documentation for AWS Outposts.
Achieving the AWS Outposts Ready designation differentiates FlashGrid within the AWS Partner Network (APN). It is a milestone in a successful journey of building products integrated with AWS services and helping AWS customers evaluate and use their technology productively at scale.
For more information regarding running FlashGrid Cluster for Oracle RAC on AWS Outposts, contact us at sales@flashgrid.io.